♥THE BASICS:♥
Name:gabby
Age/Birthday:15, but almost 16. november 10, 1989
Location:san diego, california
Male/Female:female
Sexual Preference/Status:male.single, sadly. (if you have a picture, show us.)



♥ABOUT YOURSELF:♥
Describe yourself in three word: outgoing, independent, honest.
Name two celebrities you find to be gorgeous:paris hilton is pretty much my hero, everything except her nose. and lindsay lohan is beautiful to the bones.
Tell us something you've done that you regret:a hallucenogen(shrooms) with my best friend.
Name one thing about yourself that most don't know:im blonde, but im not dumb.
Tell us why you think you're gorgeous_ness material:because i will help promote, and be active!

♥TELL US WHO SENT YOi found it myself, browsing.♥ (a user name would be helpful)

♥PICK THREE MEMBERS THAT YOU THINK ARE THE DEFINITION OF GORGEOUSfragilexheart, kissmyundies, glamourize♥
if you don't know any, go to our members page

♥MOVIES:blow, the breakfast club, the notebook, fast times at ridgemont high, sixteen candles.♥
Here, tell us all of your favorite movies. No limit.

♥MUSIC:bright eyes, modest mouse, the faint, jimi hendrix, hawthorne heights, the rolling stones, the beatles, pretty much everything except for country.♥
Here, tell us all of your favorite bands/singers. No limit.

♥THIS OR THAT:♥
Coke or Pepsi:coke :)
The Beach or The Mountains:the beach
Music or Movies:music
Hott of Beautiful:hott
Cheerleading or Ballet:cheerleading
Flip Flops or Flats:flip flops (guys, ignore this question)
Black & White or Color Photography:color
MTV or Vh1:MTV
Britney Spears or Jessica Simpson:jessica simpson
Marilyn Monroe or Audrey Hepburn:marilyn monroe
Jude Law or Brad Pitt:brad pitt


♥YOUR LAST CHANCE:i might look fake, but im definitely not. ive been told im gorgeous. ive also been told that i have a really good personality. if you have me join your community, you will not regret it.♥
Here, tell us anything about yourself that we haven't yet covered. You MUST fill this out.

♥PROMOTION♥
Promote us in at least two places, and show the links.
http://www.livejournal.com/community/hawght_hawghttt/
http://www.livejournal.com/community/clicheandwhat__/
♥SALUTE:♥
For an extra 25 member points, post a picture of you with a sign that says "yourusername @ gorgeous_ness"
This is not mandatory, it will just earn you extra points as a member.


♥SHOW US YOU'RE GORGEOUS:♥
Here, post at LEAST 4 CLEAR pictures of yourself, a body shot, a smile, and a picture you'd like us to use for the members page. NO NUDITY. NO NOTHING WE MIGHT FIND OFFSENSIVE. Body shots are ok, by the way.


on the left.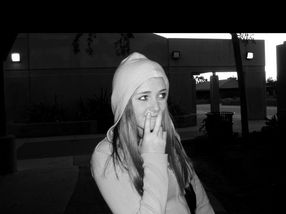 i hope you enjoyed my app.